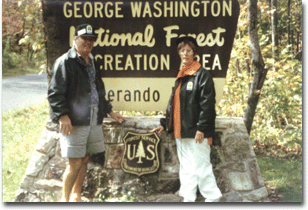 Volunteers are the heartbeat of the Forest Service. The types of work a volunteer can perform are many and varied; the only tasks a volunteer cannot carry out are those associated with law enforcement. Your talents and skills are matched with your work preference to obtain a role that satisfies you and best fulfills the mission of the Forest Service/USDA. You may work on a part-time or full-time basis. You can participate in a one-time project or serve over several months, seasons, or year-round.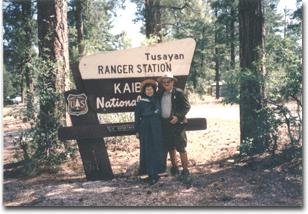 The commitment you make is up to you. Training may be provided to you if your job requires it. If you are retired or have summers free, you may wish to live on a national forest while you work as a volunteer.


Workampers are perfect for many of these positions, because they can bring their housing (RV) with them. Hundreds of openings particularly suited for Workampers are listed each year in Workamper News.
SPEND THE BEAUTIFUL SUMMER in SE New Mexico on the Lincoln National Forest, as a day use camp host "Caring for the Land and Serving the People." The Guadalupe Ranger Dist. is looking for host(s) to meet and greet the public, as well as maintenance and groundskeeping for our recreational sites, (summer temps average upper 90's). These recreational sites have several opportunities, such as; hiking, wildlife, viewing, sightseeing, and new picnic facilities. These recreational facilities are approximately 43 miles W. of Carlsbad, NM. Compensation includes RV site w/hookups, propane, laundry, and a $12.50/day/person stipend