RV Camping in State Parks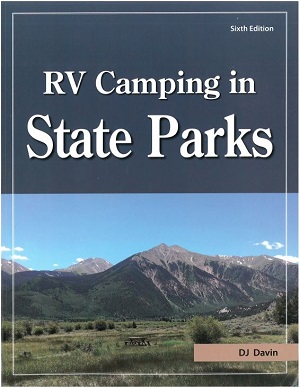 Millions of Americans enjoy camping in state parks every year. This book is designed to make finding RV-friendly state parks easier. In it, you'll find info on more than 1,730 state parks, forests, and recreation areas in 49 states that offer accommodations for RVers.
The directory includes state maps, directions, contact information, total number of RV sites, number of sites with hookups, amenities and facilities, activities and attractions, wireless Internet access and GPS coordinates. A summary for each state tells you how many state parks have RV campgrounds and the amenities generally available.
You'll also find contact info including phone number and web site for each state so you can make reservations, obtain state park brochures and request more info.
Sixth Edition. Paperback. 200 pages. Written by D.J. Davin.
Read the Sept/Oct issue of Workamper...
Read more


RV Propane - More Than Just a Pretty Flame

I appreciate everything that you guys are doing for us.  I...
Read more