Calling ALL Young Workampers!
Posted by

214397

on 01/12/2017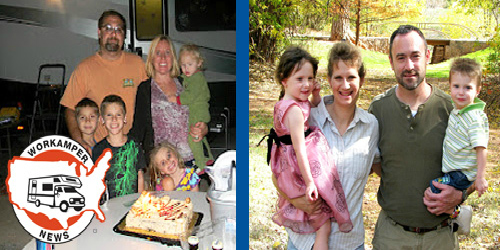 Are You Workamping under the age of 45?
Tell us your story…
Young Workampers are popping up all around the country in rigs of all different sizes, working great jobs in great places. If this sounds like you, then it's your time to shine! This is your chance to take the spotlight and tell your tale!
Whether you're running a small business from your RV, working as a traveling sales or tech person, or maybe as a seasonal employee at an amazing property in the US, we'd love to hear from you!
Workamper News would like to feature Young Workampers in an upcoming edition of our national magazine. If you're under the age of 45 and enjoying the RV and Workamping lifestyle, please write something up about yourself (or yourselves if you are a couple/family) and send it to us for a chance to be featured.
Some ideas to help you get started...
Tell us the story of how you got into Workamping/RVing.
What do you love about it? What are the hardest parts?
How long have you been Workamping and what sorts of opportunities have you experienced?
Do you think your age is a factor - positive or negative?
What's your secret to success?
What things do you know now that you wish you knew when you started out?
How long will you continue this lifestyle?
Write up your story in 300-750 words and email it to [email protected] before Feb. 5! Please include 1-4 photos (high resolution preferred with captions). Photos of you at Workamping jobs, or just photos of yourself, your RV. Please do not email a link to a blog post; please send a Word doc, Notepad/TextEdit file, or just type it up in the body of the email.

September 6, 2023
Frequently Asked Questions about Workamping.
Whether you're...
Read more
Express Sugar Beet Harvest Jobinar
March 8, 2023

October 28, 2020
In 2011, as "Dreamers," Peg and I began reading the bi-...
Read more