Delaware North at Yellowstone Presents Online Jobinar
Posted by

214397

on 10/27/2017
Delaware North at Yellowstone Presents Online Jobinar
729 people registered to attend an online Job Fair being held by Workamper News with Yellowstone Employer, Delaware North. The webinar is one of several avenues Workamper News provides its members with for finding Great Jobs in Great Places, the company's moto since 1989.
"Today was another example of how Workamper News is bridging the gap between Employers and Workamping Employees" says Sharee Collier, Director of Operations for Workamper News. "Jobinars, are our unique way of providing detailed information directly to our membership base of 50K from the actual employers, first hand."
Delaware North provided a 1-hour presentation on a variety of opportunities they have available inside Yellowstone General Stores and three hotels in West Yellowstone, Montana.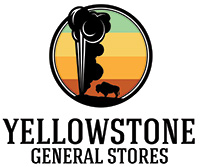 What is Delaware North?
Delaware North operates 300 stores in parks, resorts, attractions, airports, toll plazas, sporting venues, open-air marketplaces and gaming properties worldwide.
Delaware North at Yellowstone operates 12 general stores in Yellowstone National Park along with support operations in the town of West Yellowstone. As a partner with National Parks Service, Delaware North delivers an extraordinary retail experience to the millions of guests that visit the park every year, providing them with food, equipment, supplies, keepsakes and collectibles through the General Stores -- both online and within the park.
We also provide services at three hotels in West Yellowstone, Montana: the West Yellowstone Conference Hotel (also known as Holiday Inn), Grey Wolf Inn & Suites, and Yellowstone Park Hotel. In 2013, Delaware North built and opened the Explorer Cabins at Yellowstone.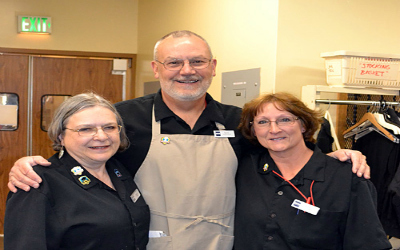 Yellowstone area info
Spanning an area larger than Rhode Island and Delaware combined, Yellowstone National Park is an awe-inspiring place that's sure to capture your imagination. Here are just a few facts about Yellowstone that make the park so unique:
Established in 1872, Yellowstone is the world's first national park.

With more than 10,000 geysers, hot springs and fumaroles, Yellowstone is the largest concentration of hydrothermal features in the world.

Yellowstone Lake is the largest high-altitude lake in North America.

Yellowstone rests on one of the largest active volcanoes in the world.

Yellowstone is the only place in the lower 48 states that wild bison have survived continuously.

More than 2,400 miles of streams flow through Yellowstone, providing some of the best fly-fishing in the world.

West Yellowstone is a small town located in a high mountain valley, surrounded by National Forests.

Yellowstone National Park's west entrance is located right in West Yellowstone and is the closest and easiest route to Old Faithful and Yellowstone's geyser areas.
Find out more about Workamping at Yellowstone with Delaware North or view the recorded session in the Media Library Online.
Sharee Collier
Editor/Director of Operations
[email protected]
Workamper News

September 6, 2023
Frequently Asked Questions about Workamping.
Whether you're...
Read more


Workamping Q&A #18 - Your Questions Answered
July 26, 2023

June 30, 2020
[Hotline ad was posted for about 2 hours.]  WOW!! We already have...
Read more