Famous Presenter Coming to Rendezvous
Posted by

120632

on 08/20/2019
We are so excited!
CLICK HERE to watch an exciting announcement.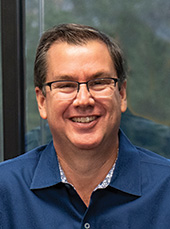 Yes! You heard right. Tom Ziglar is coming to Rendezvous 2019 (our annual live event with seminars, job fair, networking, etc). Just in case you are wondering, Tom is the son of the late Zig Ziglar (author, salesman, and motivational speaker).
Mark Kohler (a CPA/Attorney who has spent years working with us and the RV community) will be a returning presenter this year via satellite. And if you have not heard this guy speak, you are in for a treat.
We have the "Dream Team" of small business joining us this year and you will not want to miss it!
Reserve your seat now, before this event sells out! We have limited seats available. Rendezvous 2019 takes place October 21-25 in Heber Springs, Arkansas, our hometown.
Visit our Rendezvous website to get more information and reserve your seat today!
See you at Rendezvous!
- Workamper News Staff

December 1, 2023
New Version of Workamper.com is getting closer to launch!
...
Read more
December 11, 2019
I had a wonderful job-finding experience basically due to the training...
Read more