First gig paid for membership and much more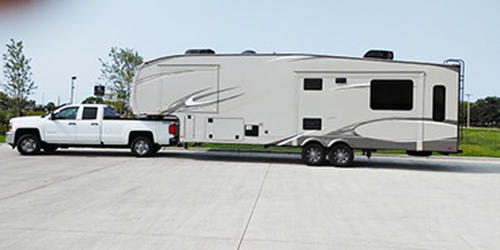 WOW! We finally pulled the trigger on joining Workamper News. We are not fulltime yet and wanted to experience camp hosting or part-time volunteering at a small RV park to get our feet wet. We live in Minnesota and wanted to stay close to home so we could still work on getting the house ready to sell. Amazingly, we built our resume the evening before allowing it to be viewed by employers the next morning. By noon we had 3 looks! By 4 PM we had an email from a golf course/RV park wanting to do a phone interview the next day. After looking up this place 3 hours from home and really liking what we found, we accepted the interview. It went fabulous and we have our first Workamper position close to home and 3 days on/6 days off, FHU, laundry, free golf course membership, pontoon use when available with the possibility for summer work for the next few years. Couldn't be more perfect. We had planned to travel winters and home for the summers to enjoy family. What a God send. Thank you Workamper News! First gig paid for membership and much, much more within two days of pulling the trigger to join!
- New Workampers Lynn & Keith N.

November 8, 2023
Receive 6 Bonus Months When You Join - Renew/Extend - Upgrade Your...
Read more


How to use Workamper.com
June 7, 2021
Learn how to get the most out of your membership with this in-depth...
Read more
May 9, 2023
To the staff at Workamper News, my wife and I just wanted to once again...
Read more