This life is possible!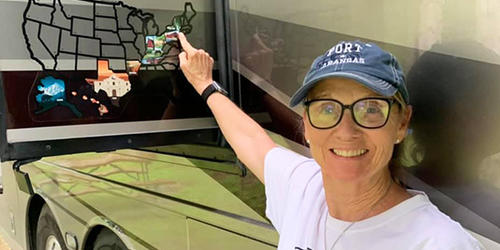 We love the full-time RV life. Tom and I have been full-time for about 15 months - sold everything and loving experiences and people we are meeting. It is truly full-time freedom! We live in a 2020 NEWMAR Dutchstar 4081 and tow a jeep gladiator. Tom and I are NRVTA certified and registered techs. We are truly blessed and grateful for the chance to experience this Nomad life! This really began with the Workamper Rendevous a few years ago when we realized that this life is possible! A quote that I just saw in Letchworth State Park brings this home: "Be happy for this moment, for this moment is your life."
- Workampers Mickey & Tom R.

September 6, 2023
Frequently Asked Questions about Workamping.
Whether you're...
Read more


Workamping Q&A #13 - Your Questions Answered
January 25, 2023
May 9, 2023
To the staff at Workamper News, my wife and I just wanted to once again...
Read more